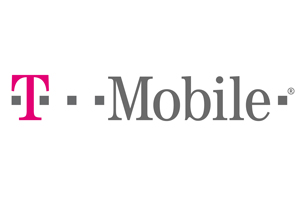 T-MOBILE
Jun 21, 2017
T-Mobile's Best Plan AMPLIFIED for GCPS employees only!
Get the hook up with T-Mobil Amplified – exclusive savings of up to 33% off for you and your family and not available in stores!
Unlimted now include Netflix!
Go ahead and binge on us! 4 lines $40 each/month with autopay.
SWITCH TODAY!
GCPS Discount Promo Code: 20460TMOFAV. Click on the attached pdf for more information.
Call 1-855-570-9947 to speak with an@Work Expert.
Have questions? Email mimi.ruiz@t-mobile.com
Click here for more information.
Coupon Expiry Date:
Feb 26, 2020
PUBLIX PARTNERS
Jun 4, 2017
We have a Publix Partner Program card for the GCPS Foundation Fund in support of student and teacher scholarships!
Publix has been an outstanding partner to Gwinnett schools, donating thousands locally and millions statewide.
Even better, up to two partner cards can be scanned per visit allowing GCPS employees, friends, and family to support a favorite local school and the GCPS Foundation Fund.
Request your card (or a stack of cards) today by calling the GCPS Foundation office at 678-301-7287.
Coupon Expiry Date:
Feb 26, 2020
SCANA
Jun 4, 2017
SCANA Energy Partner Program has teamed with the GCPS Foundation to offer employees a program to qualify for lower natural gas rates.
Go to http://www.scanaenergy.com/ and enter discount code: GCPS
A valid employee ID is required.
In addition to receiving the partner program lower rate for service, existing customers on an existing fixed rate plan with SCANA Energy will not pay an exit fee provided they sign up for a new partner fixed rate on a 6, 12, or 18 month fixed plan. For new customers, SCANA Energy will credit the fixed rate early exit fee (if assessed by their current provider) up to $50 regardless of the plan selected.
GCPS employees are required to fax or mail proof of the exit fee charge to receive the early exit fee rebate.
Coupon Expiry Date:
Feb 26, 2020
COOLRAY HEATING AND AIR
Jun 4, 2017
COOLRAY offers GCPS Employees the following specials:
Air Conditioning Equipment Tune-Up Promotion 20-Point check for only $69.
Air Conditioning and Plumbing Service Promotion:
$30 off Air Conditioning Repair Service and plumbing service.
Valid on heating, air conditioning and plumbing repairs. Offer is not valid on service call fee, minimum labor charge or overnight emergency calls.
Carrier Air Conditioning Equipment Promotion:
Save an additional $250 off our current advertised special! (Some restrictions apply. HVAC License #CN209509)
Indoor Air Quality Promotion:
$250 off Carrier Infinity Air Filtration and/or UV Systems.
Programmable Thermostat Promotion:
$50 off installation of any Energy Saving Programmable Thermostat.
Go to: www.Coolray.com or call 770.421.8400 to schedule an appointment today!
These offers are valid for GCPS employees only. Must present valid GCPS ID at time of purchase. Cannot be combined with other offers or discounts. Offers valid for 90 days.
Coupon Expiry Date:
Feb 26, 2020
LENOVO
Jun 4, 2017
Coupon Expiry Date:
Feb 26, 2020