ATLANTA HAWKS
Mar 4, 2021
2021-22 SINGLE GAMES NOW AVAILABLE!
We hope you and your family are well and staying safe. We are excited to inform you that State Farm Arena will open to fans with a limited capacity for the 20-21 Atlanta Hawks season. Please click the link below for an exclusive discount on socially-distanced seat locations.
Promo Code: GWINNETTSCHOOLS 
Click here to purchase tickets TODAY!
(Please open the ink above from a computer using Google Chrome)
Seating has been created to execute a safer seating environment, limiting pod groupings of fans to six (6) or less seats. Pods must be purchased in their entirety and tickets in pods may not be transferred to anyone other than family and trusted acquaintances who have chosen to attend the event together. To learn more about the safety measures we are taking, please visit hawks.com/safety. Ticket prices and availability are subject to change. Questions? Please contact:
Ryan Coller | 404-878-3714 | ryan.coller@hawks.com
Coupon Expiry Date:
May 1, 2021
QUICKEN LOANS
Mar 4, 2021
Coupon Expiry Date:
Jun 30, 2021
AAA
Mar 2, 2021
Coupon Expiry Date:
Apr 1, 2021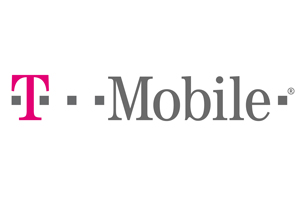 T-MOBILE
Mar 1, 2021

"Get the New Magenta Max Plan with T-Mobile Work Perks Savings!"
 Make sure to pre-register in order to receive your additional T-Mobile Work Perks savings…
Click Here: T-Mobile Work Perks 
T-Mobile Work Perks just got better!  We now have our NEW Magenta Max which replaces Magenta Plus.  This means when you switch to T-Mobile you will get more at the same great price!
Join today and save at least 20% monthly over Verizon or AT&T with zero cost to switch! Keep the device you know and love and we'll pay it off (up to $650).
Need a new phone, no problem, we've got lots of great offers, like an iPhone 12 on us when you activate and trade in a qualifying device.
Plus…Switch today and for a limited time, get your 3rd line for free and save at least 20% monthly over Verizon or AT&T.
Here's what you will get with the New Magenta Max Plan…
Unlimited talk, text and smartphone data on our 5G & 4G LTE network
5G access with compatible device & coverage area
40GB of high-speed mobile hotspot data
Unlimited 3G speed Smartphone Mobile Hotspot after 40GB (up to 600 kbps)
Unlimited Premium Data…that means no throttling
Up to 4K UHD video streaming (must activate Up to 4k UHD video streaming)
200MB domestic data roaming
All recurring taxes and fees
Mobile Without Borders
Simple Global (up to 256 kbps)
Stateside International Unlimited Texting
Gogo in-flight unlimited texting and unlimited Wi-Fi
Scam Shield Premium
Netflix On Us (single line includes basic 1-screen; 2+ lines includes standard 2-screen)
Ways to Join Our Program:
Coupon Expiry Date:
Feb 28, 2023
Peach State Federal Credit Union
Mar 1, 2021
Show you Care with Every Purchase
Use your Peach State FCU VISA® Debit Card to help our communities with the card that C.A.R.E.S.!
Here's How it Works
Every time you use your Peach State VISA® Debit Card, a nickel will go toward school systems, non-profits and the arts in the communities we serve.1
It's that simple!
Keep your Peach State VISA® Debit Card at the top of your wallet and show you CARE with every purchase.
Not a Member Yet?
All Gwinnett County Public School employees and students are eligible to join Peach State. Visit us online to learn how to join: https://www.peachstatefcu.org/Membership.
For questions or additional information, please contact us at 678.889.4328 or toll-free at 855.889.4328
Coupon Expiry Date:
Mar 12, 2021