Six Flags Over Georgia
Mar 11, 2020
Still trying to figure out your Spring plans? Six Flags Over Georgia has you covered with 2 great offers!
Visit SIX FLAGS SPRING DISCOUNT OFFER  through April 12th and purchase discount tickets over 50% off with promo code SPRING4
OR
Visit SIX FLAGS CORPORATE NIGHT OFFER on Friday, April 17th and purchase this great offer using promo code SPECIAL4
Coupon Expiry Date:
Apr 18, 2020
Tickets-At-Work Discounts for GCPS Employees!
Mar 9, 2020
1) Visit
www.ticketsatwork.com
.
2) Click on the "Become a Member" box at the top of the homepage.
3) You will then be prompted to create an account with your email address and company code:
GWINNETTCPS
4) Or you can place your Order by phone. Call customer service at
800-331-6483. Orders are taken from 8:30am-12am/7 days a week (holidays included). EST
Note – Gwinnett County Public Schools has its own discount link to Six Flags, Georgia …check both links for best price.
Coupon Expiry Date:
Feb 28, 2023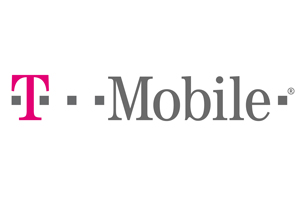 T-MOBILE
Mar 5, 2020
T-Mobile's Best Plan AMPLIFIED for GCPS employees only!
T-Mobile's most premium RATE PLAN with huge savings, 25% off 2 lines 33% off 4 lines (compared to same offers at T-Mobile Retail).
ONE Military– gives Veterans, Service Members, First Responders up to 50% off and their families all the benefits of T-Mobile, up to 50% off line price.
Not Available in Stores — New and existing customers call: (888) 256-5541
Promo code:  20460 TMOFAV
Rules and Restrictions May Apply – For additional information email:  Mimi.Ruiz@T-Mobile.Com
UNLIMITED HAS NO AGE LIMIT 55+
2 Lines $70/mo with autopay. Click here for more information.
What sets us apart:
• T-Mobile Tuesdays—download the free app and get thanked every Tuesday with free stuff and awesome deals
• One price, ALL IN—say goodbye to bill shock and surprise fees because the price you see is the price you pay
• Netflix on us—now you can binge all your favorite shows at no extra charge when you sign up for 2+ qualifying lines
SWITCH TODAY!
GCPS Discount Promo Code: 20460TMOFAV. Click on the attached pdf for more information.
Call 1-855-570-9947 to speak with an@Work Expert.  Have questions? Email mimi.ruiz@t-mobile.com. 
Coupon Expiry Date:
Feb 28, 2023
Nationwide Pet Insurance
Feb 28, 2020
Click here to enroll your pet in Nationwide Pet Insurance today!
Amy's Announcements
Amy Barton MacDonald
Account Executive & Policyholder
Nationwide Pet Group Sales
Desk: 714-706-5488
Cell: 407-283-7963
abarton@nationwide.com
Dogs aren't my whole life, but they make my life whole.
Find me on LinkedIn or Click here to schedule a meeting
Hello! Amy's Announcements is a monthly summary of what you might have missed and what is coming soon at Nationwide Pet Insurance. This is full of great information to forward to employees, add to HR sites, or print and post in common areas. Take a peek!
Monthly infographic: Fun, good looking graphics about pet care and seasonal topics. This is great information for current policyholders or a good reminder for those who haven't purchased yet.
March has St Patrick's Day and March Madness. Whether you are celebrating the luck of the Irish or following your favorite college team to the Final Four, it is important to keep our pets safe during any celebration. Check out the St Patty's Day infographic from our March 2017 HR Pet Gazette here: https://www.petinsurance.com/pet-gazette/extras-mar-2017.aspx
And let me know if you want to receive the HR Pet Gazette in your inbox in the future.
Coverage Highlights: A call out of coverage details you might not know about Nationwide pet insurance.
Did you know that Nationwide covers most birds and a wide range of exotic pets?
Pocket pets like hamsters, guinea pigs, rabbits, ferrets, and sugar gliders
Turtles and tortoises
Reptiles and amphibians like snakes, lizards, iguanas
We cover accidents, illness, disease, and more. Best of all – adding a bird or exotic also qualifies for the multi-pet discount if you already have dogs or cats insured.
Visit https://www.petinsurance.com/birds for more information. Or call 877-738-7874.
Benefit Bit: More than just pet insurance, topics for benefit experts.
A common cost to stay healthy is the medications that we take. Many companies are adopting co-pay programs, offering help through their health insurance on finding cheaper options, and moving towards the use of generics when available. Be sure to factor these costs into your benefit strategy. Even if you cannot offer a solution, educating employees can help them discuss options with their health care providers. Other tips include:
GoodRx –free-to-use website and mobile app that track prescription drug prices in the United States and provide free drug coupons for discounts on medications.
Discount prescription cards. You can find these cards as benefits from governments, at the pharmacy, etc. *These can offer discounts on pet medications if filled at a local pharmacy and not your vet office*
Upcoming Webinars: Each week I will host a webinar about Nationwide Pet Insurance. Great for brokers or offer to your HR contacts.
No webinar on Thursday, March 5th
Thursday, March 12th      10:00 am                            Product 101 – Overview
Thursday, March 19th     10:00 am                           Marketing and Communication Discussion
Thursday, March 26th      10:00 am                            Product 101 – Overview
To join any meeting, follow this link at 10:00 am on Thursday: http://petinsurance.adobeconnect.com/somethingtobarkabout/
Pet Festivity Calendar Dates: Monthly updated fun and important pet related dates. Check here for ideas on when to talk about pet insurance each month.
March is Poison Prevent Awareness Month
March 1st is National Pig Day
March 3rd is Cold Cuts Day. I don't know about your dogs, buy mine will celebrate!
March 13th is K9 Veterans Day
March 17th is St Patrick's Day (no beer for pets!)
Please reach out if you have any questions or want to discuss further. You can always schedule a meeting by clicking on the link below.
*Also, I am doing annual review meetings for my accounts and brokers. Let's kick off the year right with a quick call to discuss current enrollment, communication calendar, and our new product offerings in 2020. Let me know a good 30-minute block for us to meet or click the link below.
-Amy
Coupon Expiry Date:
Oct 31, 2022
LeanStream Wifi on the Go!
Feb 25, 2020
Coupon Expiry Date:
Feb 28, 2023