Atlanta Braves
Jan 31, 2022
Join the World Series Champion Atlanta Braves during the 2022 season! Gwinnett County Schools staff and families can now take advantage of discounted tickets to several Atlanta Braves games.
Discounted tickets are now available in the Home Run Porch for the following games
Sunday, May 8 vs Milwaukee Brewers at 1:20PM
Thursday, August 18 vs New York Mets at 7:20PM
Sunday, September 18 vs Philadelphia Phillies at 1:20PM
To purchase tickets, click on the link below
https://offer.fevo.com/gwinnett-county-schools-braves-discounted-ticket-offer-67019f7
If you have any questions, please reach out to Rick Coller at 404-614-1327 or by email at rick.coller@braves.com.
A portion of each ticket purchased will be donated to the Gwinnett County Schools Foundation.
For questions, contact your Braves Group Sales Rep Rick Coller directly at (404) 614-1327 or by email at rick.coller@braves.com.
*Tickets will be accessible on your phone through your Braves account.
Coupon Expiry Date:
Sep 19, 2022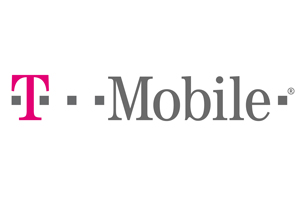 ConnectEdge Unlimited Everything with TMobile!
Dec 13, 2021
Click here to get started TODAY!
Coupon Expiry Date:
Nov 30, 2022
LeanStream Wifi on the Go!
Dec 10, 2021
Stay connected this holiday season and take the internet with you! You can get a hotspot and UNLIMITED internet through the Gwinnett County Public Schools Foundation's #WiFiontheGo program. The hotspot is battery powered and small enough to fit in your pocket (or maybe a stocking!). Oh, and did we mention no contract and no extra fees? All for $50 per month.
It's an awesome way to stay connected over the holidays for our Gwinnett employees and student families.  Get one for yourself or for family. It is a perfect holiday gift and works great with all the other tech goodies that may be on the list this year – tablets, laptops, smart tvs, firesticks and rokus and even video games!  It helps raise funds for your schools also. That is what we call a win-win – your schools win and you win too!
It's easy to sign up. Just go to https://gcps-ga.leanstreamrp.com/district/26/wifi-on-go to get yours today! Or email us at info@leanstreamrp.com if you need to know more. #clickdonatemakeadifference @leanstreamrp
LeanStream WiFi on the Go FAQs
Coupon Expiry Date:
Feb 28, 2023
Amazon Smile
Nov 17, 2021
Coupon Expiry Date:
Feb 28, 2025
Tickets-At-Work Discounts for GCPS Employees!
Nov 4, 2021
Become a member of TicketsatWork to receive great discounts!
1. Visit
www.ticketsatwork.com
.
2. Click on the "Become a Member" box at the top of the homepage.
3. You will then be prompted to create an account with your email address and company code:
Gwinnett
Coupon Expiry Date:
Aug 1, 2023